OUR WORK
How can you boost your
website and attract
new customers?
In this usecase we show you how we enhance performance and create a website that competes effectively in the online marketplace.
Building a website for your business can be challenging. A onepager – a website in a long scrolling layout – is a great way to introduce and promote your business. We recommend this type of website for smaller businesses who want to tell the benefits of their services in a clear and concise form. It is an excellent way to deliver an outstanding first impression, educate your customers, and increase brand recognition.
We think as your customers
The main goal of having a website is to reach your target audience on the Internet and gain more customers.
That's why we start building your website's skeleton and content by thinking:
Why are the users visiting your website?

What are their main goal?

What do they want to achieve?

What are their pains and needs?
Following these questions here are some key points that help boost your brand recognition and drive sales:
Have a clear description of your business
The first impression is critical, we let your visitors know what you do and who you are right away. We catch your user's attention with a clear statement and an appealing image.
1. Build trust by telling your story
If you want to attract new customers and increase customer retention for your company you have to build trust towards your customers. Show your values by telling your story, your education, and your years in the business to make them feel they know you.
Increase your credibility by displaying your certificates and awards
Don't use stock photos, but good quality images of you and your team
2. List the available services
List all the services that you offer for your customers. Figuring out what your target audience wants can be a tricky task, but we can help find the best strategy for your service by conducting market and customer research.
Come up with different services to cover your customers' needs.
Be flexible, times like COVID can bring you new business possibilities.
3. State your prices
Be transparent and give as much information about your services as you can. Many customers won't waste their time writing to every business asking for prices mostly because they think if the price is not shown, then it must be too high for them.
You can display a price range if there are price-changing factors
Add special pricing for existing customers or offer coupons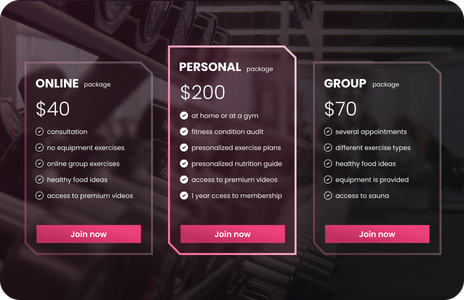 4. Disclose your location
Most people have busy lives and want to find services that are near to their school, work, or home. Let them know where are you located by showcasing a map.
We help engage your target audience
Engagement is when your visitors appreciate your content enough to stick around and convert. When user engagement is high, you'll notice more returning visitors and higher conversion rates because your audience becomes more loyal.
We make sure that your website's interface leaves a positive impression.
Well-designed website
Your website should fit into your brand's aesthetic and be accessible to everyone. We create an intuitive navigation system and use easy-to-read fonts to help visitors find what they are looking for.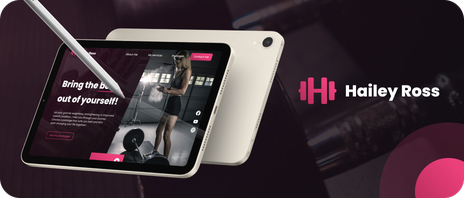 Real reviews
According to Fan & Fuel (2016), 92% of consumers hesitate to make a purchase if there are no customer reviews. Adding genuine reviews to your website not only has the power to influence consumer decisions but can strengthen your credibility.
Link your social media platforms
Post pictures or videos of your trainings to gain credibility and let your customers know what they can expect if they choose you. Upload these videos to Youtube and other social media sites to reach more people.
Be easy to access
In case there is anything your website hasn't covered, a contact form allows customers the freedom to ask you anything they need, and it adds a human touch. Moreover it allows you to provide professional customer service and grow your reputation as a company that takes both customer queries, ideas, and complaints seriously.