OUR WORK
Multilingual hotel website
---
Overview
We created a responsive WordPress website for a hotel in Austria, known for its proximity to ski slopes and breathtaking mountain views. We delivered a modern, responsive, and user-friendly website that is multilingual and designed to attract and engage potential guests and ultimately drive bookings and revenue for the Austrian hotel.
VISIT WEBSITE
---
Services
Wireframing
UX/UI design
Optimization
Development
Multilingual
SEO
Seamless browsing experience
The website is optimized for mobile, tablet, and desktop, ensuring a seamless browsing experience for users across different devices. Performance optimization was also a priority, with a focus on fast loading times and smooth navigation.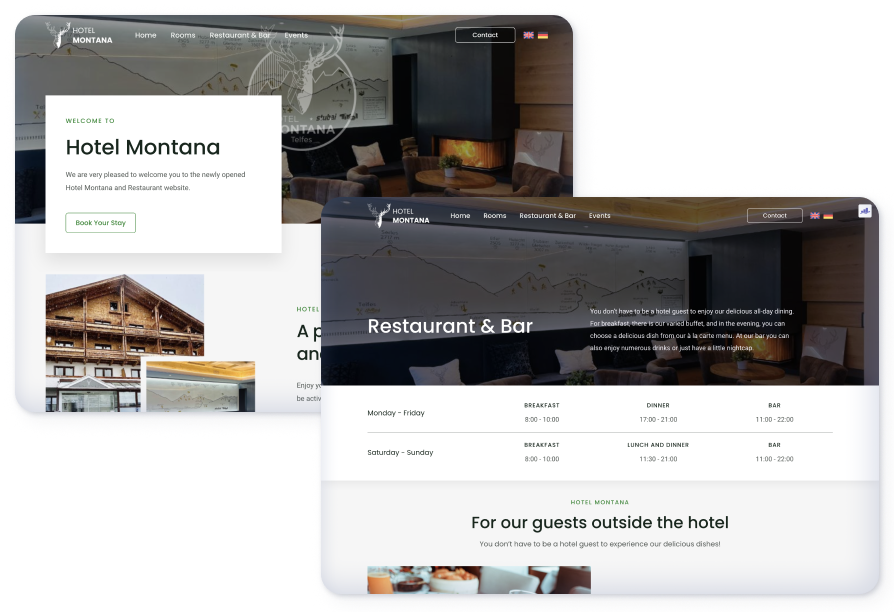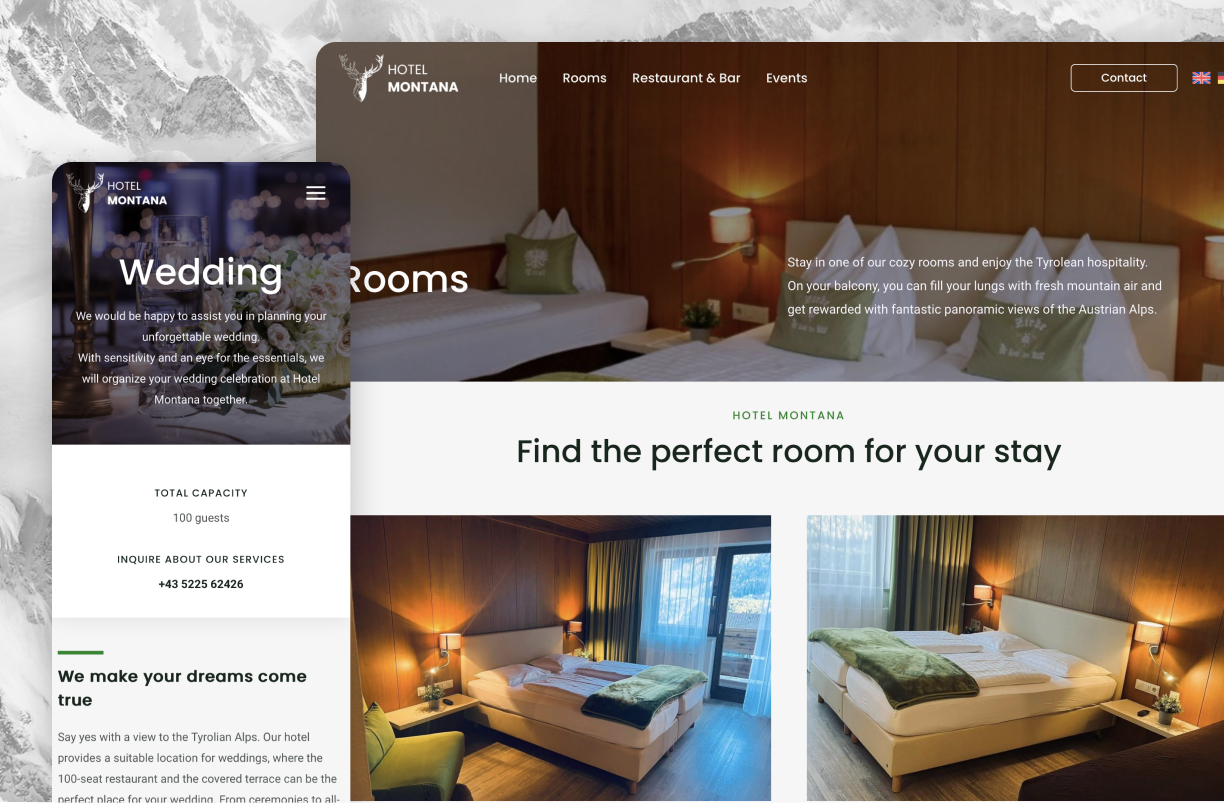 Highlight the uniqueness
The website is designed to showcase the hotel's unique offerings, including its proximity to ski slopes and mountain-facing windows, through visually appealing images and engaging content. It also includes information about the hotel's facilities, amenities, room types, rates, and special offers.
Encourage users to take action
The website features an easy-to-use layout with a modern and unique design. The layout is designed to have multiple call-to-action elements, such as booking buttons, contact forms, and special offers, to encourage users to take action and book their stay at the hotel.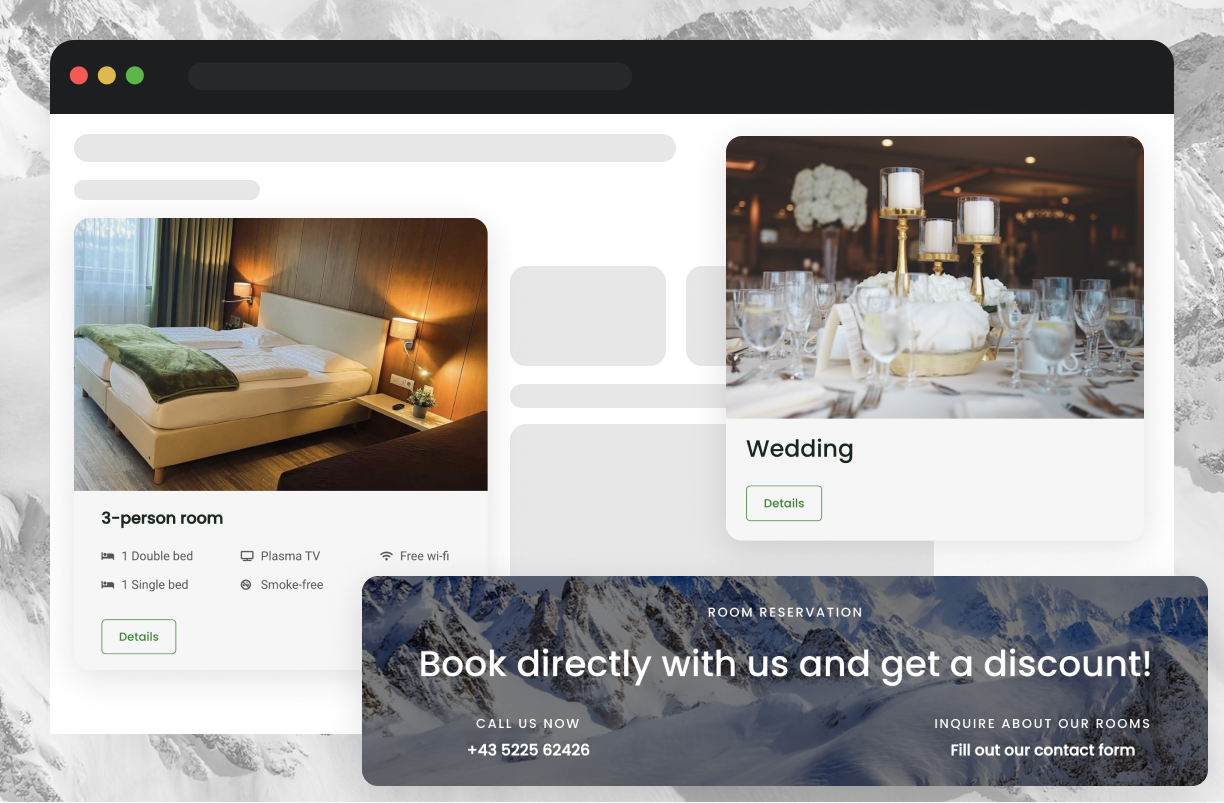 Multilingual content
One of the key features of the website is its multilingual capability, with support for both German and English languages. This is important for the hotel as it caters to an international audience, and providing content in multiple languages enhances the user experience for guests from different regions.