OUR WORK
Unique website for psychotherapist
---
Overview
Based on our collaborative process, we created a unique one-pager website for a psychotherapist in Innsbruck. Our main goal was to create a fast, user friendly-website that stands out from the competition with its design and performance. We designed a brand that resonates with our client's personality and can represent her through all online mediums.
VISIT WEBSITE
---
Services
Wireframing
UX/UI design
Illustrations
Logo design
Development
SEO
Responsive layout
In today's world, websites need to be responsive and accessible from all devices. Our client's website is optimized for every desktop, tablet, and mobile size to offer the perfect experience for visitors.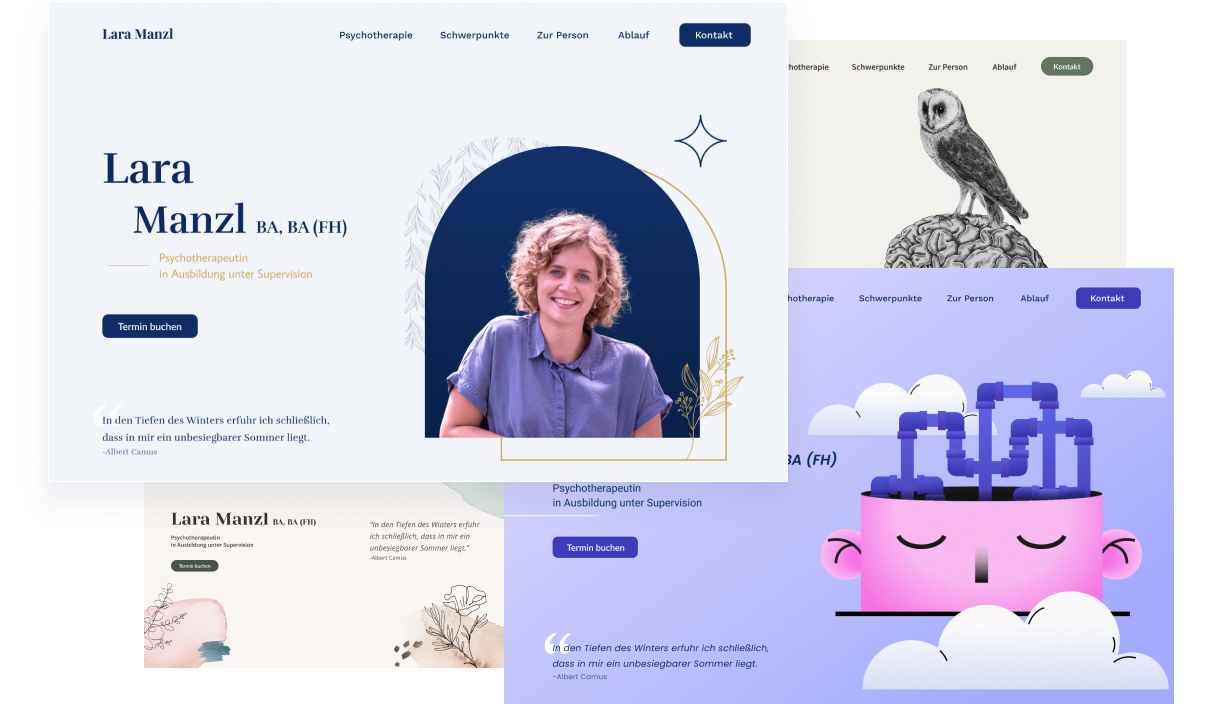 Unique style
We believe that a website should reflect the client's personality. That's why we created several design aesthetics for our clients to choose from. We design these unique styles to stand out from the competitors.
Great performance
Having a fast website that performs well in tests is a must. It not only increases the chance to rank high in Google's search results but improves your conversion rates and keeps visitors on your site longer.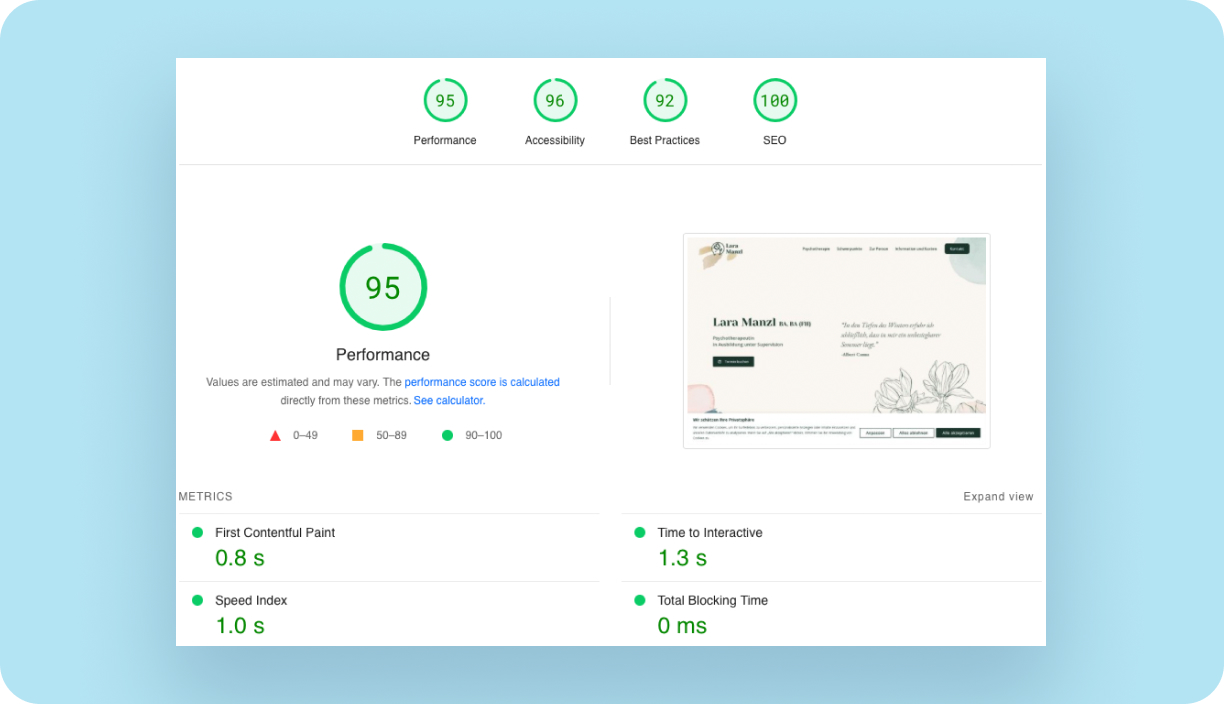 All-in-one SEO
Ranking high on Google's search result page is one of the most consistent ways to gain more traffic. We applied on-page and technical SEO tricks and created a Google Business Profile to reach more customers through the internet.